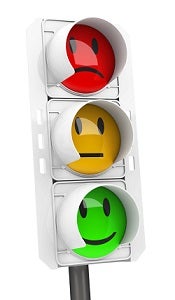 Last week, the U.S. News Law School Rankings dropped. Prospective law students care about U.S. News more than prospective crack dealers care about baking soda. But for the third year in a row, law schools in California underperformed in the rankings. You can read full coverage on the latest rankings at Above the Law.
Law deans in California want to do something about this. No, they don't want to improve their schools so they produce lawyers who can better service the needs of California's high-tech market. Don't be ridiculous. Instead, they want U.S. News to tweak its methodology to mask the general weakness of the California employment market from prospective students.
I'm not joking, this is how deans think...
Over the past few years, only the best California law schools have remained relatively stable in the U.S. News rankings: Stanford, UC-Berkeley, UCLA (despite, you know, its apparent racism), and Pepperdine. The other eight major accredited law schools in the state (there are 21 in total) have taken a bit of a beating: USC, UC-Davis, UC-Hastings, Loyola, University of San Diego, Santa Clara, Pacific McGeorge, and University of San Francisco.
Tom Campbell, dean of Chapman University School of Law, thinks that the problem is California's declining job prospects for new lawyers. He sent an email to his fellow California law school deans. It's picked up in the California Recorder (hat tip: Tax Prof Blog):
The slow recovery of California's economy, compared with the rest of the nation, has had a deleterious effect on all of us, once again; and it's particularly cruel to our students, who are punished twice: once by the difficulty of getting a job, and a second time by falling US News rankings of their law school.
I'd like to add a third "punishment" visited upon California law students: the ridiculously high cost of tuition. Chapman, for instance, charges $44,414 for what U.S. News calls the 140th (out of 204) ranked law school in the country. By way of comparison, Stanford Law, ranked #3, charges $50,580 in tuition and fees. If you think that the difference in job prospects between Chapman and Stanford is only $6,000 a year, I'd like to offer you a really sweet deal on the Golden Gate Bridge.
Campbell's solution is silly:
Inspired by U.S. News' method for adjusting for bar passage rates, which takes into account the average rate in particular states, Campbell proposes that schools designate the state where the largest number of their graduates land jobs. "The percentage of each law school's graduates with jobs would then be normalized by the state's unemployment rate compared with the national unemployment rate," he wrote.

In essence, he wants the U.S. News formula tweaked so that schools whose students are looking for work in California won't pay a price for the state's relatively poor employment prospects.
No, no, no, no. In response to the poor job prospects in California, California law schools should be charging students less money. Period. California law schools should also be expanding their career service offerings so that students have a better chance of getting a job in a state that is hiring.
The last thing California law schools should be doing is hiding the ball from prospective students about the weakness of the state's job market. The entire premise of Campbell's argument is wrong. Students who are looking for work in California ARE PAYING A PRICE for the state's "relatively poor employment prospects." That price is being captured in part by these rankings. Students should know what that price is before they sign up for an expensive California legal education.
At the end of the day, you don't improve a school by improving the way it looks in a ranking. Instead, you improve the school, and trust that any reputable rankings will reflect that.
Deans like to bemoan commercial rankings that don't "value" their school as highly as they would like. And look, there are a lot of problems with the U.S. News rankings for law school (Full disclosure: Above the Law releases its own rankings in April). But rankings aren't "punishing" students. High tuition and low job rates are punishing students.
The only people who are losing sleep at night over their U.S. News ranking are deans.