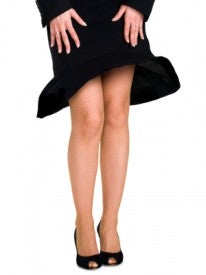 There is some important news about panties today. Well, I suppose it's only important if you are a creepy guy who likes to take photos of women's underwear in public. Also, it's pretty important if you are a woman.
In Massachusetts, it's now considered "legal" to take upskirt photos of women in public. How do you like them apples?
The Massachusetts Supreme Court ruled that taking upskirt photos does not currently violate state law. In case you don't know what "upskirting" is, check out this tasteful clip-art from the ABA Journal to give you an idea.
The decision involves judges reading the law as if they were doing a paint-by-numbers exercise. From the Boston Globe:
The court focused on the language of the law, which prohibits secret photography of "a person ... who is partially nude."

"A female passenger on a MBTA trolley who is wearing a skirt, dress, or the like covering [private] parts of her body is not a person who is 'partially nude,' no matter what is or is not underneath the skirt by way of underwear or other clothing," the court said in a unanimous ruling written by Justice Margot Botsford.
Unanimous! Everybody agrees that that the law only protects "partially nude" people from being photographed. Fully clothed people can have their partially nude privates photographed by any random creeper on the train! This is clearly what the Puritans intended.
If I'm understanding the Massachusetts court correctly, a partially nude woman who was riding the subway would be protected. So, ladies, if you don't want people taking pictures under your dress while you ride to work... don't wear a dress! Get on the T partially nude in your bra and panties, then the Massholes won't be able to take pictures of you.
The Massachusetts legislature will allegedly "fix" the law. It's kind of like when you have to baby-proof your apartment: it's not that there's anything that needs "fixing," you just have to change things around so that some lilliputian idiot doesn't stupidly pull all of the china on himself and then watches while you clean it up.