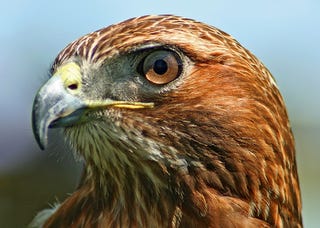 There are lots of bad lawyer ads going around. Most lawyer ads or either painfully boring, on the borderlines of ethics, or straight-up shameful. For the most part, I would never hire a lawyer I met on television.

But I would hire the Texas Law Hawk. Bryan Wilson makes fantastic ads. They are funny, memorable, and actually talk about real life problems. If I'm ever arrested in Texas (which is totally within the realm of possibility), Law Hawk would totally be my first call. Here's his latest clip:


Things that make me happy, in no particular order:

Melding the concepts of American flag waving with TALONS OF JUSTICE for alleged criminals.
Hawks.

German Shepard Puppies.
Illicit Hungry Hungry Hippos games.
Tastefully pulling off tackling a cop in this environment.
The last point is amazing. Obviously, if Bryan Wilson was a black guy with cornrows instead of a blond guy with a jawline, there would be a video of somebody from #copslivesmatter watching the ad and crying a single tear. But even with the benefit of the whiteness, done wrong and the ad would still trip the outrage meter.

Wilson does it right. The cop is not evil, he's petty. Wilson isn't threatening, he's Batman... err Kool-Aid Man.... I mean LAWHAWK. The police dog, long a symbol of police viciousness, is reduced to a cute puppy.

And it's funny!
It's hard to make a good criminal defense attorney ad. Law Hawk has done it. Again.