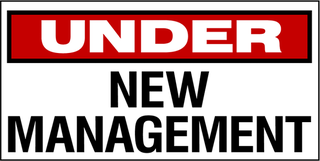 The NBA players just elected Michele Roberts to be the new head of their union. As such, Roberts becomes the first woman to head a major sports union. Blah blah, progress, shattered ceilings, yay.
Now can we get back to the part where Michele Roberts is a bad-ass courtroom litigator sent here to She-Hulk smash Adam Silver?
Roberts is a partner at national mega-firm Skadden Arps. In large law firm circles, Skadden has a bit of a rep as a place where the Earth goes to get scorched. Their old offices were known as the "Death Star." Skadden throws man hours at problems the way Egyptian pyramid builders threw man hours at problems. When the NBA needed lawyers to deal with the Donald Sterling mess, they hired Skadden.
And Skadden isn't even where Roberts cut her teeth. Roberts, who received her law degree from UC Berkeley, started as a public defender. To be a public defender is to be constantly outgunned by better financed government prosecutors. In eight years as a public defender in D.C., Roberts was counsel on over 40 jury trials. She's been involved in over 100 civil or criminal trials over her career. That is legit courtroom experience. On Above the Law, we noted that it is not unusual for large firm partners to have trial experience early in their careers, but usually they're coming from the prosecution side.
The new head of the NBAPA isn't afraid to take more powerful adversaries to court. I think that's significant. Note that NBA player agents weren't necessarily in Roberts's camp. Some players had real issues with the way in which Roberts was elected. And remember, Roberts has no prior connection with the NBA.
But after the ridiculous Billy Hunter saga, replete with accusations of nepotism and general mismanagement, what Roberts really offers the players is competence. In an interview she said she'd like to be remembered like Winston Churchill. Above everything else, she's an excellent attorney.
So, chill out, Stack. Get over yourself, Paul Pierce. The truth is that your union needs amazing lawyers to represent and defend you against the far more powerful NBA owners. It needs a superstar, and Roberts is that. She is a legal superstar.