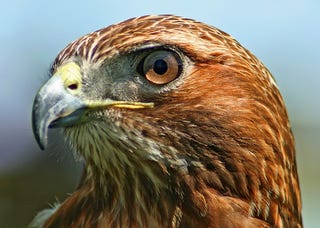 The Texas Law Hawk is out with another ad, and once again it's spectacular. If you are not familiar with the Texas Law Hawk (a.k.a. Bryan Wilson), well, you are not familiar with justice. Click here, and here, for his previous ads.

His new ad has all of the hallmarks: birds of prey, fire, flags. This time he's riding on some kid of moped or dirt bike. But the thing that I've come to love most about Law Hawk ads is that they double as very important public service announcements.

For this one, Wilson explains the rights of drunk people:

That's a lot of diversity for an ad in Texas. And yes, I'm counting the little person and Mexican wrestling mask as "diversity."
I like criminal defense attorneys. I like rights. I like... hawks.