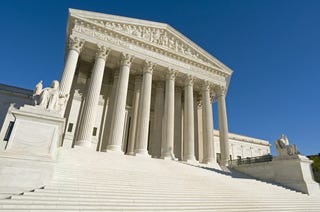 We can all keep burying our heads in the sand and pretend that daily fantasy sports "wagering" is not actually sports betting. We can keep pretending that the ability to choose a winning make-believe roster is somehow more skillful than hitting a multi-team parlay and thus totally not gambling.
Gambling or not, if paid daily fantasy websites like DraftKings and FanDuel want to operate in the United States they must accept that there are rules. This isn't 'Nam after all.
One of those rules, and perhaps the most basic of rules businesses must follow is the "don't be a douchebag" rule, or as we lawyers like to say, don't engage in deceptive and unfair trade practices against your customers.
Yet for anyone that has deposited money into DraftKings or FanDuel, you know that all those commercials about free sign-up bonuses promising to match 100 percent of deposits are complete BS.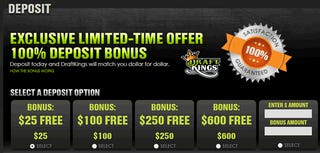 In reality, both DraftKings and FanDuel utilize a system in which players are all but guaranteed to never receive the promised 100 percent deposit bonus. The sites do so by only releasing four percent of every dollar played. This means that someone who deposited $600 initially would actually have to deposit $14,400 more, then gamble with all $15,000 to receive the "guaranteed" $600 bonus. That sure does not sound like a double deposit bonus to me, which is where attorney Mason Kerns comes in.
Kerns recently filed a class action lawsuit in the United States District Court for the South District of Florida, Jose Aguirre v. DraftKings, Inc., alleging that Boston-based DraftKings, Inc. violated the Florida Deceptive and Unfair Trade Practices Act. Specifically, Kerns' lawsuit accuses DraftKings of deceptively using the term "free" in its advertisements and making false and misleading statements intended to induce consumers into depositing money to the website. (The full Complaint is below.)
"Our intention isn't to bring down the daily fantasy sports industry," Attorney Kerns told the Broward Palm Beach New Times. "Given how big it is, that wouldn't be possible. I think they provide a great service, I just think it should be done in process that doesn't make someone think they're getting double their deposit."